Visit our New Digital Marketplace
Since we couldn't welcome you to the show live and in-person we'd like to welcome you to our new Digital Marketplace!  It's a unique database of our exhibitors that you can browse from the comfort and safety of your home. Search by company name or filter by category or alphabetically. You'll find company information, photos, videos, product highlights, and special offers or promotions. Connect easily by clicking the email, website, or social media buttons. Explore today!
Show Update
Unfortunately, the COVID-19 pandemic continues to spark uncertainty and coupled with the delay in the reopening of the Atlantic Bubble, we have decided not to proceed with an in-person event for this year.
In addition to the health and safety aspects, we also heard concerns from some exhibitors that participating would be difficult because of staffing hardships due to quarantine restrictions, as well as inventory challenges due to the ongoing effects of the pandemic.
This long-running event has historically been well-attended by both exhibitors and those involved in commercial fishing, workboat, and aquaculture industries. It's important to us to offer a well-rounded event with representation from different facets of the commercial fishing industry.
So, in the best interest of the health and safety of everyone involved with the event, and to ensure that as many exhibitors and attendees as possible can participate, we are excited to announce an new online product: the Eastern Canadian Fisheries Digital Marketplace. This product will help bridge the gap until the show's next edition and will keep the industry connected.
Master Promotions Ltd. would like to thank exhibitors, visitors, sponsors, and partners for the unwavering support that this event has seen over the years. Our company continues to believe in the strength of face-to-face business and the networking opportunities that shows provide, and we look forward to hosting an in-person event again when it is safe and sensible to do so.
Please check back for future updates.
Digital Marketplace Exhibit Information
The Digital Marketplace gives your company a way to stay connected to key industry contacts.  Click on the button to find out more on how to become an exhibitor today!
LOCATION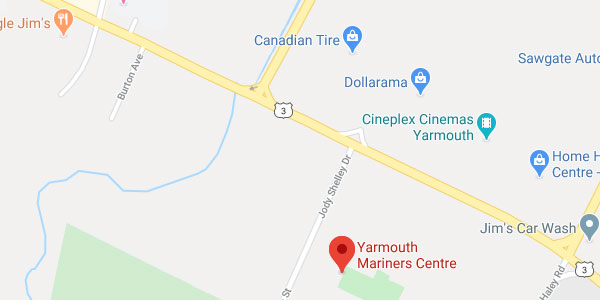 Mariners Centre
45 Jody Shelley Dr
Yarmouth, NS
B5A 4R3
(902) 742-2155